Processing aluminium sections
Delmerle has over 30 years of experience in the field of aluminium mechanical engineering and metal joinery. The company has high-performance equipment that is regularly replaced, providing it with recognised competitiveness in the field of machining, processing and finishing aluminium sections.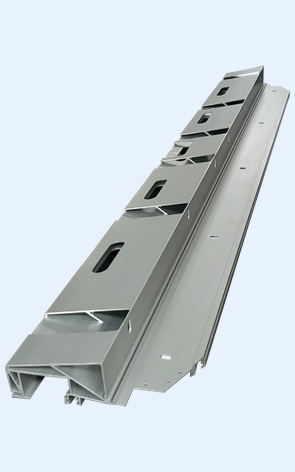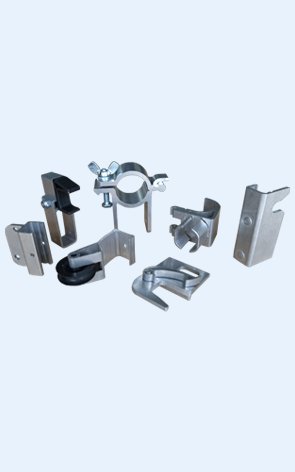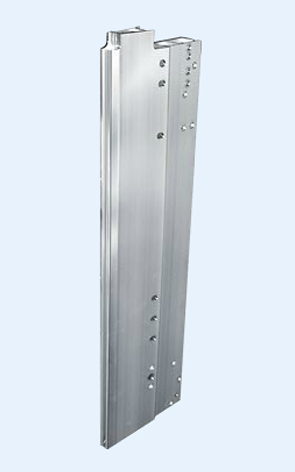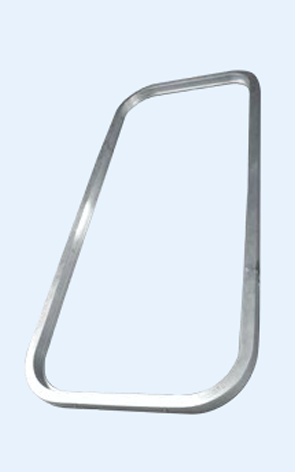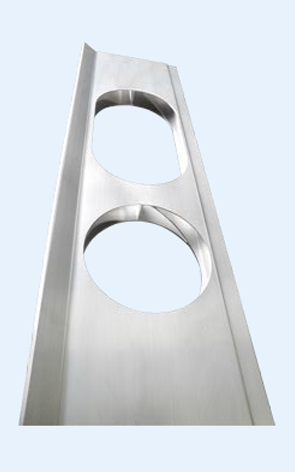 Storage and handling of extruded aluminium sections
We are equipped to handle, store and manage large quantities of aluminium sections.
We have front and side-loading forklifts, and an overhead crane. Our storage hall has over 1,200 m2
of floorspace.
Cutting extruded aluminium sections and cutting them to length
6 automatic precision cutting machines and 5 semi-automatic double-head cutting machines for cutting aluminium sections to length.
Major capabilities in terms of straight or angled cuts for all lengths, with major sections.
Punching
Punching and stamping using seven 25 to 100-tonne vertical mechanical presses and 2 horizontal
hydraulic presses.
Machining extruded aluminium sections
9 centres for machining extruded aluminium sections on 4 and 5 axes, and large sections for lengths
of up to 7 metres, in a single operation.
Bending
Bending and rolling – small and large radiuses.
Welding
TIG and MIG welding, assembly, and execution of finished assemblies.
Our welders are qualified and regularly update their qualifications.